On a particularly dark day in ancient times, axewielders Chris and Sven shook the hands of fate and accepted the gods' quest to bring forth the most haunting thrash metal ever forged. Henceforth, under the agonizing screams of tormented souls, riff after riff, solo after solo, and terror after terror was assembled, until a wild beast of thrash and death was created: the Bloodgoat was born.
But it was not until Odin gazed over the world with his eye and saw the heathens needed him to send steve harris apparition-like bass monster Domi to Bloodgoat, bringing low frequency goat-terror to all. Finally ready to pillage Marc Bugnard and his studio, the band (now complete after picking up metal veteran Boldie) went into the studio to record its debut album BLOOD FOR THE BLOODGOAT.
Echoing the screams of the zombies from his goat-skinned drums, virtuoso drumkit-punisher Basti took over on the heavy machinery by pulverizing the orcs, ghouls, and evil unicorns that had escaped the swift strikes of the drums of doom. Quickly thereafter, every last minion, harlekin – and all creatures of the demon – laid slain on the ground.
Prepared to conquer, the Bloodgoat now roams the lands, laying his fangs on a reign of terror, a reign of fear…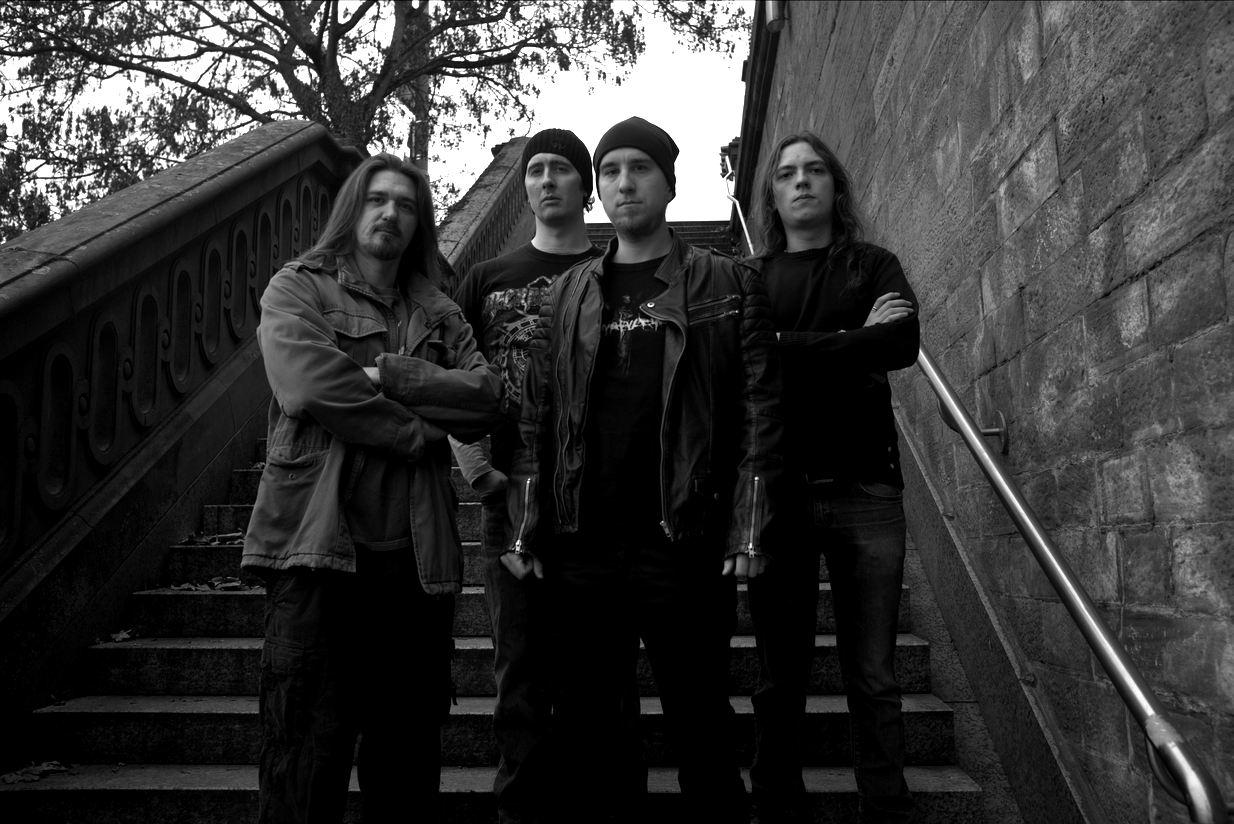 | | | | |
| --- | --- | --- | --- |
| SVEN | BASTI | CHRIS | DOMI |
| LEAD GUITAR | DRUMS | VOCALS & GUITARS | BASS GUITAR |